Are you looking for some basic cheerleading information to get you started?  You are in the right place here on CheerleadingCoachingCenter.com !  Below, you will find some BASIC cheerleading skills that everyone should know.
BUT, if you are ready to take your skills to the next level, JOINING the Coaching Center is a MUST as we have:
TONS of Cheerleading Skills

100+ Photos of Exercises, Stretching and Balancing Techniques

TONS of tips to help Perfect your Jumps

FUN DIY Cheerleading Ideas

Cheerleading Dances already choreographed for you!

TONS of Cheers and Chants already choreographed for you!

FUN Spirit Ideas

AND SO MORE!!!
  Click HERE to JOIN TODAY!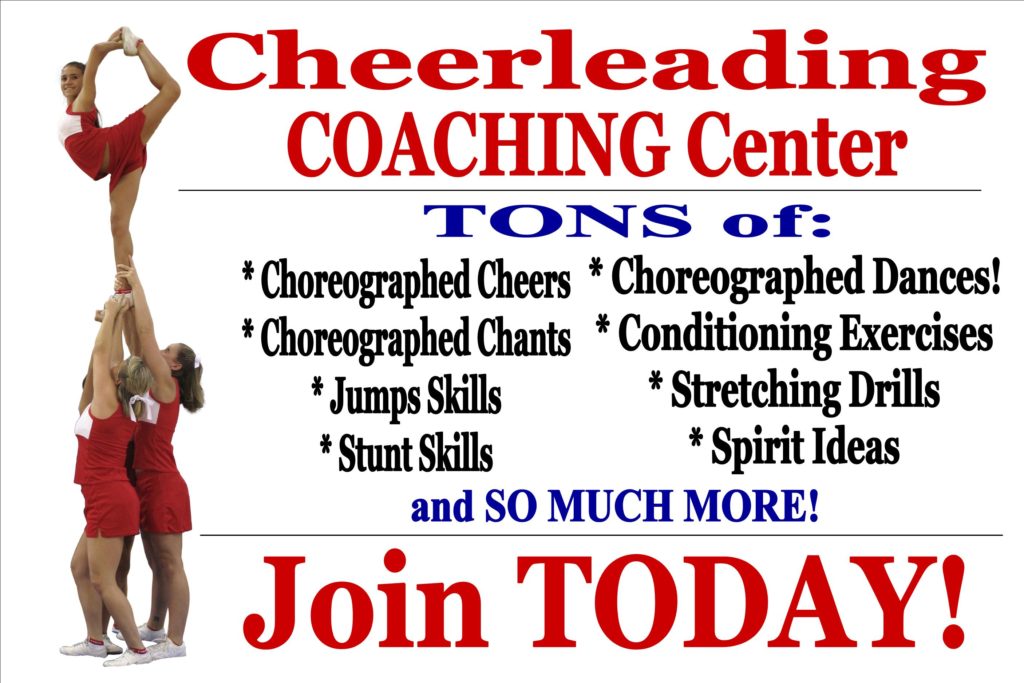 ______________________________________________________
COMING SOON!!!!!
Cheerleading Motions
Cheers and Chants
Cheerleading Jumps
Beginning Cheerleading Stunts
Cheerleading Exercises
Cheerleading Stretches