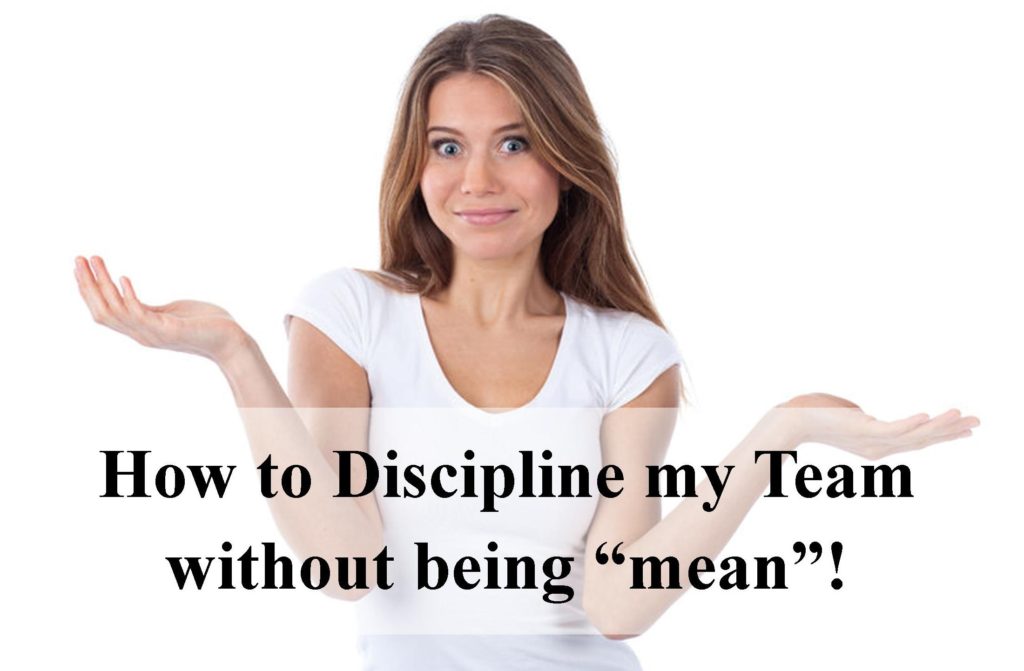 Do you feel you are being "too nice" and your cheerleaders are taking advantage of you?  Here is a question that we received from Coach Deneane, a rec. cheer coach of 5 years:
" I struggle with being strict with the girls and I don't know how to discipline the girls. How to hold the girls accountable without feeling like I am being mean? "
Deneane I am SO GLAD you let us know your concerns and please know YOU ARE NOT ALONE!!! This is a common concern of so many coaches as we all want our team to like us and sometimes we feel uncomfortable with discipline.  But, you have come to the right place and of course we have some solutions for you:
Struggle With Being Strict:
The #1 thing to remember is that your girls WILL respect you MORE and appreciate you with a structured program that has rules and boundaries.  Remember, you are their Coach, not necessarily their friend as there is a fine line between the two.
Being "strict" doesn't mean that you should be "mean", but that you are keeping to the rules that you set at the beginning of your season.  (  If you did not set specific rules already, it is never too late to do that . )  CLICK HERE for an example of a Rules and Expectations Sheet that you can use.
Normally at the beginning of your first practice or at your first team meeting ( or now ),  review your Rules and Expectations sheet along with your disciplinary measures with the cheerleaders and their parents.  Read them aloud to everyone and then have everyone sign their papers so they ALL confirm that they know your rules.
When your rules are clear, and you STICK TO THEM no matter what, you will not feel you are being "mean" as you are just doing what you said you would do and what your team expects.  If you waiver and do not follow through, even once, you are giving a clear signal to everyone that your rules don't matter and they will take advantage of you.
Also, by having the parents sign your Rules and Expectations sheet, you should minimize problems with parents when you reinforce your rules.

How to Discipline:
Another thing that you can add to your Rules and Expectations Sheet are the consequences if they do not abide by your rules; here are some examples:
You can bench them for a quarter, half or an entire game.

Many coaches use conditioning as a "punishment" like push ups or doing extra laps.

You can have them carry the poms

Stay after practice and clean up

Come early to a game and help set up

Expel them from your team.
How to Hold Your Athletes Accountable:
There are several things you can do to hold your cheerleaders accountable:
 Have them sign your Rules and Expectations sheet so they are aware of what is expected and what is not acceptable.

 Have your Captains help you reinforce your rules.   It is super helpful when your cheerleaders' peers are helping to reinforce your rules.

  Give rewards for good behavior.  Remember rewards are powerful and can be small like a piece of candy or hand out a spirit stick or stuffed animal to take home until next practice.  Also, some of the best rewards are compliments from you!
Remember, as the Coach, you are the primary leader of your team, so lead by example, stick to your clear rules and enjoy your cheerleaders!
Val 🙂