Are you ready to make your season EASY, Fun and Amazing RISK FREE?!  You are just a Click away! 
We have your ENTIRE SEASON All in 1 Place; here is what we have for YOU!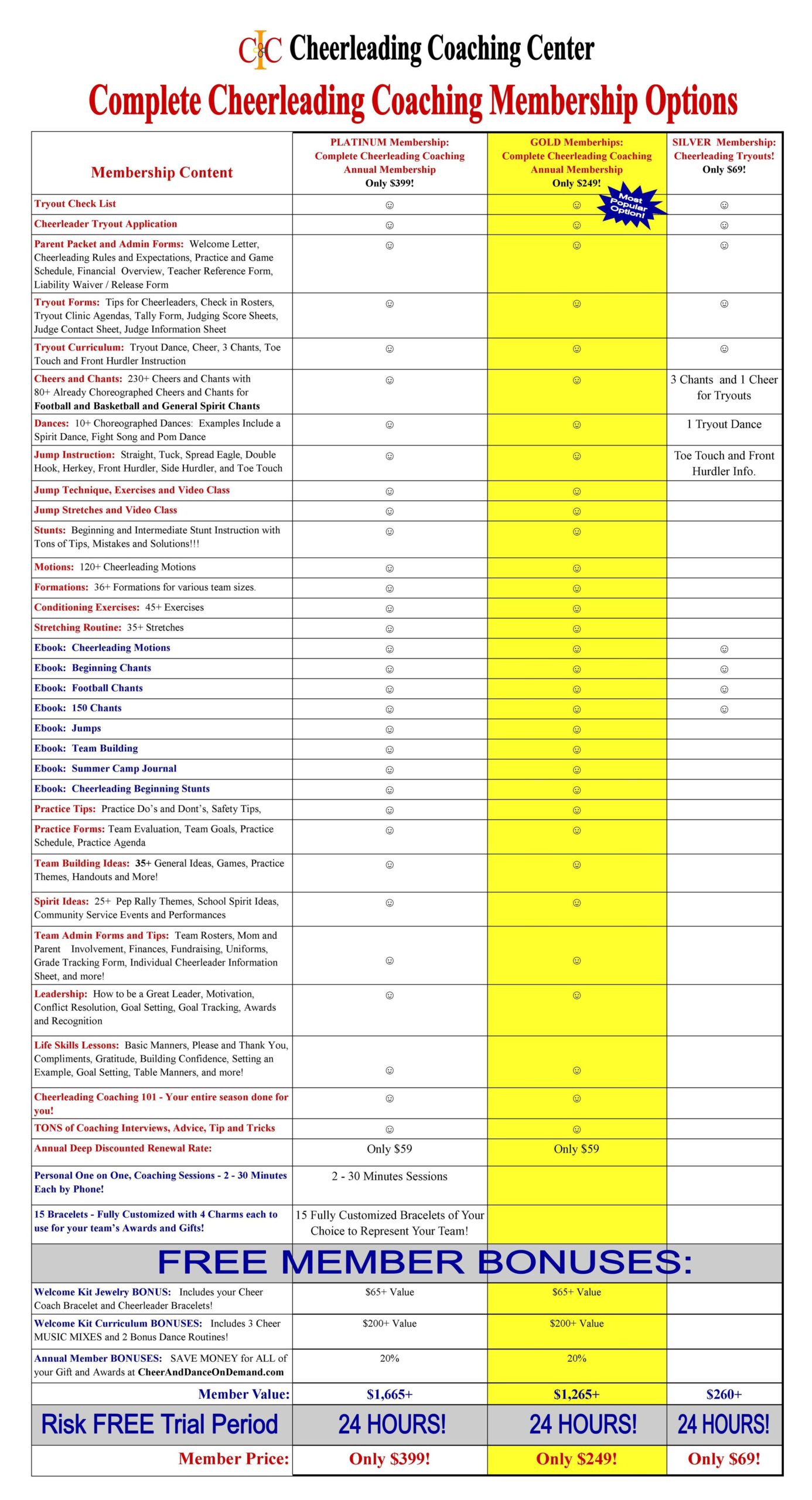 We look forward to helping You with your cheerleading season and having you in our Cheerleading Coaching Community! 
Join us TODAY – RISK FREE!!!!  with our 24 Hour Money Back Guarantee!
If you are not completely satisfied with your membership, just contact us within 24 hours of the beginning of your membership and we will give you a complete refund!
Please note, all Bonuses and Membership Kits along with your Discount Coupon Code to CheerAndDanceOnDemand.com will be mailed after the 24 hour refund period.
Don't Miss Out – JOIN NOW!
Level
Price
SILVER Membership: Complete Cheerleading Tryout Kit
$69.00 now.
Select
GOLD MEMBERSHIP: Complete Cheerleading Coaching Program - Annual Membership
$249.00 now.
Membership expires after 365 Days.
Select
PLATINUM MEMBERSHIP: Complete Cheerleading Coaching Program - Annual Membership
$399.00 now.
Membership expires after 365 Days.
Select
Save
Save
Save
Save
Save
Save
Save
Save
Save
Save
Save
Save
Save
Save
Save
Save
Save
Save
Save
Save
Save
Save
Save
Save
Save
Save
Save
Save
Save
Save
Save