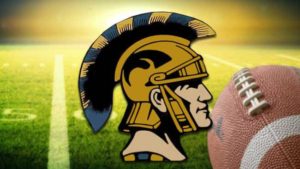 High School: Greenville High School

Address: Greenville  PA

Cheer Coach: Coach Ruppert

Mascot: Trojans

School Colors: Royal Blue, Gold, & White

Years Coaching Exp: 10 Years

 #1 Safety Tip: 4 corner spotting. All stunts every time. The first time we do a stunt we also use mats.

How do you motivate your team: I make them run. I find that having them often motivates them to do it right and get it done.

How do you handle conflict: I have the team meet with the captains. If the captains feel like we need to hold a team meeting to solve the problem then we do it.

Advice to new coaches: Don't be friends with the team. You need to have more of a parenting relationship. It's okay to be friendly just not a pal. There's no coming back from that.

Most googled cheer info: I'm always looking for pep rally ideas. We like to get the crowd involved. I try to make it fun for everyone. We are always looking for new pep rally ideas. I also look for trending stunt ideas and cheer music.
Save