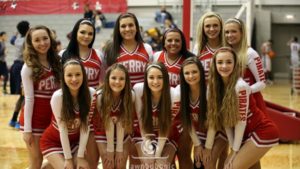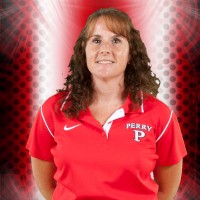 High School: Perry High School
Mascot: Pirates
Coach: Dawn Frankel
Address: Perry, OH
Team: Varsity

Advice for new coaches: Be prepared for LOTS of drama.

How do you motivate your team: My girls LOVE clothes. We give out lots of free t-shirts. The free clothes really help motivate them.

Favorite thing to coach: Gymnastics. I really like to coach tumbling. I like to help them learn new skills and build the strength to do it. It's fun to watch the progression.

 #1 Practice must do: Jumps. You have to do jumps everyday.

Most googled Cheer info: Dance trends. I like to see what other teams are doing. I google dance trends/ ideas to do with my team.
Save