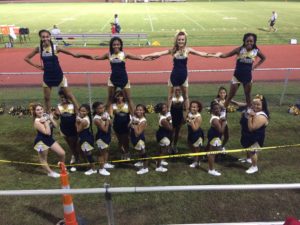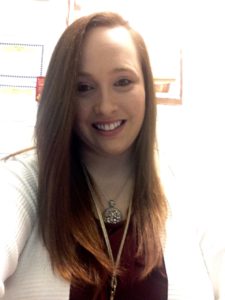 High School:  Hertford County High School
Coach: Amy Thompson M.S.
Address:  Ahoskie, NC 27910
Mascot: Bears
School Colors: Blue, Gold, and White
Years Coaching: 12 years
Advice for new cheerleading coaches: Be Flexible. You have to be willing to change things that aren't working. If you see that a cheer or a stunt isn't working for your routine, change it! Do what works for your team.
How do you motivate your team: Team building. I use it so we can get to know each other. You have to feel comfortable with  everyone if you want to work together as a team. It's also nice to take and break and have fun when you get the chance.
Top 3 must do's at practice: 1) Strength building. You have to have the strength to be able to do certain stunt sequences and basket tosses. So we do some form of strength training everyday at practice. 2) Jumps- We practice jumps at every practice. We work on height and form. If you do it every day by the end of the season they look great! 3) Practice stunting at every practice. Each day will get easier and it's exciting to watch the progression of the teams stunting ability.
Favorite thing to teach/ coach: Stunting. I love to watch them work toward a goal. When we perform at a pep rally and the students are really responding to the team it really gives them a sense of school pride.
When I'm searching online for cheer stuff I'm usually looking for: Competition cheer music. I like to listen to mixes that other teams are using and to see what's trending. I think the right music can help motivate the team during a game or on the competition floor. I also go looking for new stunt ideas.
Save