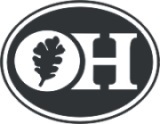 High School: Oak Hills High School
Cheer Coach Joy Hale
Address:Oak Hill, OH
Mascot: Oaks
School Colors: Black & White
Years of Coaching Exp: 16
Advice for new coaches: Be consistent! Have a system of discipline in place. Having a system can eliminate lots of problems in the beginning. Make sure that everyone is clear on all the rules up front.
How do you motivate your team: If you are teaching a dance and the team is having a hard time getting it. Try breaking it down in 8 counts. If you see that they are still needing help then break them into pairs and have them go over it in 8 counts.
Favorite thing to teach and coach: Dance. I just love it! It gets everyone so excited and it's just so much fun to teach.
Practice must do's: Jumps. I think that you should do jumps everyday at practice. If you do them everyday then you will improve. At the end of the season they will look great!
What do you google most about cheerleading:  I'm always looking for dance trends. I look for the latest dances that everyone is trying to incorporate. I'm also always looking for what's popular in cheer music. I like to use suggestions from the cheerleaders and then we just splice it together.
Save